Why RegisterONE?
RegisterONE gives you the tools to plan, promote, execute, evaluate and repeat without skipping a beat.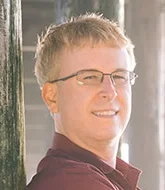 Scott Forsgren, FDN-P
Co-Founder, The Forum for Integrative Medicine
"RegisterONE has been a phenomenal tool for our forum to manage our events and relationships with sponsors and exhibitors. The product is easy to use and notably optimizes our event process. The staff provides top-notch support and has worked closely with us to help us maximize our success on the RegisterONE platform."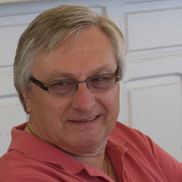 George V Szymkiewicz
Principal Consultant, Websavvy Consulting
"We found RegisterOne to be a very robust and feature-rich platform for event organizers that is modestly priced. Their Customer/Technical support was superb as they went above and beyond to help us in our initial integration of the platform into our client's website. Kudos to everyone at RegisterONE. 5-Stars!"
+ INTEGRATED, CUSTOMIZABLE TURN KEY SERVICES
Your event data is connected, synced and cross-populated throughout one modular ecosystem for ease of use and security with a single sign-on (SSO) access. You don't need to outsource to 3rd party services to fill in the "gaps" in your tech ecosystem. Data is served from our cloud based network to interconnect data, enhance efficiency and reduce administrative costs.

BOTTOM LINE

: All services are under one roof and fully data privacy secure under the GDPR and CCPA privacy policies.
+ BUILD, LAUNCH, EVALUATE, REPEAT
Create and implement your vision to engage clients in successful sponsorships, meetings, sessions, special events, etc. with the R1 platform. Cloning past events is simple and painless without the headache of reloading everything. Re-Invite past clients by sending customized invites and push notifications.

BOTTOM LINE

: Build once, launch and repeat has never been easier for you and your clients.
+ POWER TOOLS MADE FOR POWER USERS
RegisterONE offers you and your event administrators a variety of flexible controls to run every aspect of your event production and operation. This is because it was built from the ground up based on feedback from producers like yourself. Few services offer the amount of controls you get with RegisterONE.
BOTTOM LINE

: production is easier when you have the controls you need.
+ LIVE & ON-DEMAND VIDEO STREAMING
Host video sessions, conferences, symposiums, summits and panel groups on the RegisterONE Channel Builder. Place guests on/off stage, run on-demand videos for sponsorship promos, intros, etc. Multi-cast to Youtube, Vimeo, Facebook, Linkedin via RTMP to increase viewership. Offer on-demand content via paywall and dynamic ticket tier based access.

BOTTOM LINE

: Monetize video sessions and content to add real value for your clients and sponsors.
+ DIGITAL EVENT HOSTING & DIGITAL PROFILES
Add value to your events with digital profiles, video-content & demo opportunities with RegisterONE Channel Builder. Sell sponsorship ops, enhanced company listings, product activations, and more to increase exposure and success for your clients.
BOTTOM LINE

: digital event profiles and sponsorship ops add value to your event – before, during and after a physical event.
We offer responsive, expert support before, during and after your event. If you need assistance with any aspect of our modular solutions, we'll be there to guide you through setup and execution to make your event production a success. Training and consultancy is also available. Please contact support for more details.
BOTTOM LINE

: Your success is our #1 priority.
Ready to get started?
Learn more about how you can optimize your next event today!