Exhibitor Invoicing and How to Customize
Arie Vandenberg
Exhibitor Invoices
You can view and send an invoice directly from the exhibitor detail screen. You can also automatically send this after they make a payment, such as the first part of a split-payment.
Invoice pages can be sent directly to the exhibitor by sending the page link.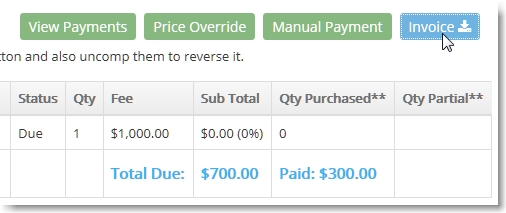 How to create an invoice
When you create an event, you can also setup an invoice and customize it with your logo, custom text above the statement table and below it.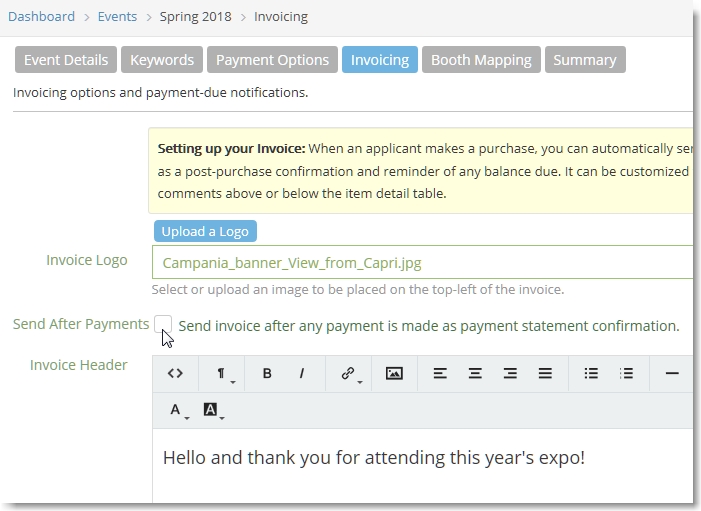 After you finish adding text and an optional logo, you can then preview your invoice.

Example of an invoice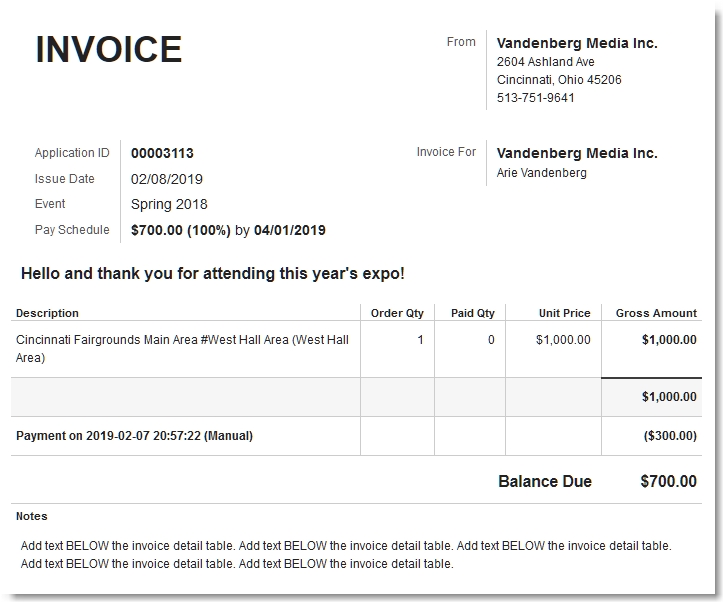 Responsive formatting
The invoice is also responsive, so if you're viewing it on a mobile device, it will adapt to the screen size properly.