WP Plugin v1.1.4 – Attendee/Volunteer Registration Module
Arie Vandenberg
WP Plugin v1.1.4
Attendee/Volunteer Registration Module
RegisterONE offers different modules to track different type of applicants. The new attendee/volunteer module allows you add forms dedicated to  type allows you to create registration forms geared towards attendee and/or volunteers.
Dedicated screen to help registrants retrieve application profile link.
When an applicant fills out a form on R1, they create an application profile they can come back to at any time to make changes and payments. They are sent the link to their application, but if they lose the link they can easily retrieve it from the new profile lookup screen.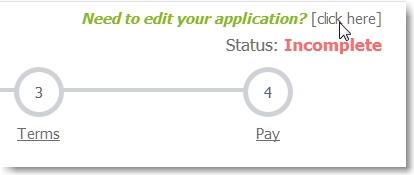 Dynamic form step display based on event & form settings.
Form step navigation is now dynamic based on the required screens. They can change based on the applicants profile, so for example, if an applicant is required to upload files to the application, the Uploads step will display, else it will be hidden from view.
---
WordPress Plugin v1.1.4 updates:
New: Attendee registration module to handle ticket/special event registration.^^
New: Dedicated screen to help registrants retrieve application profile link.
New: Dynamic form step display based on event & form settings.
Added: Note about file size upload limit in File Uploads screen.
Added: Improved form UX and navigation
Added: Customization of front-facing map display, including colors and booth info fields.^^
Fix: Incorrect redirect URL from Uploads screen.
Fix: Contract editor was not bringing up data.
^^ = client driven additions