WP Plugin v1.1.9.3 – Better Form Navigation, Amenity Control and Badging
Arie Vandenberg
WP Plugin v1.1.9.3
Better Form Navigation
The main form steps are now a little bigger and in the form of buttons. The current page is highlighted in blue and the rest are hover buttons. This makes for better UX for everyone.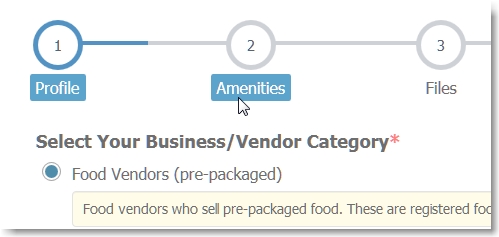 New Amenity Display Control and Required Settings
If you don't want to display a particular amenity until you have approved an applicant, you can now hide them from view with the new Amenity option. If you require exhibitors to select certain amenities, you now have the option to make specific amenities "required".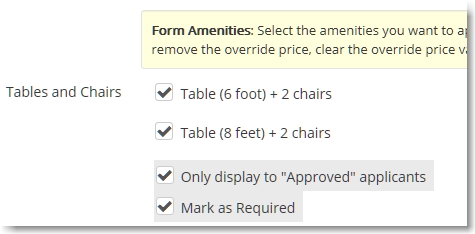 Dropdown selectors and Required flags added to Badging forms
If you want to add a dropdown selector to your exhibitor badging forms, how you can add a dropdown selector to display things like shirt-size and other options. You can also add a required flag to each field, such as Full Name.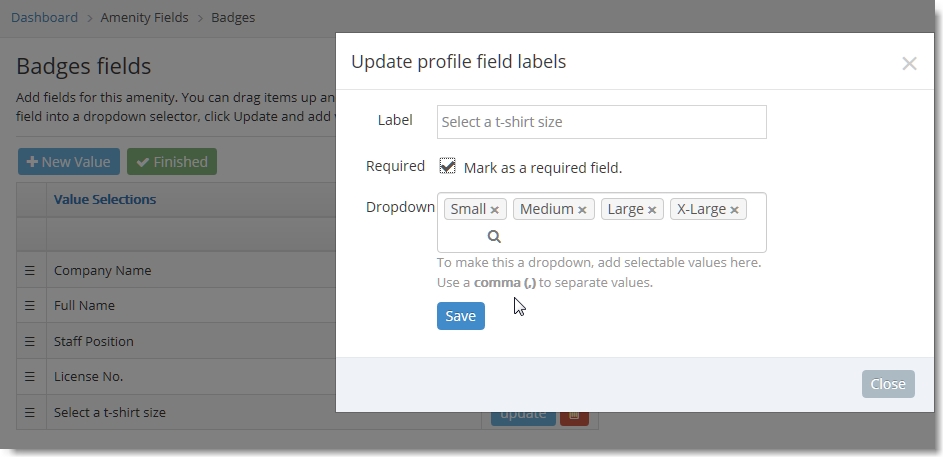 The result looks like this…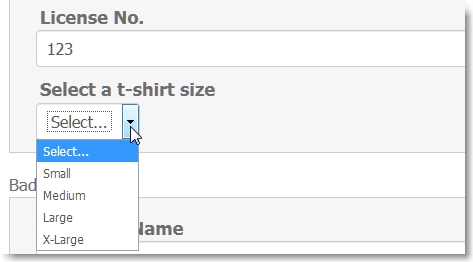 ---
WordPress Plugin v1.1.9.3 updates:
Added: Hide amenity types unless applicant has been approved.
Added: Mark amenity type selection as required or not.
UX: Buttonize main navigation links
Added: Dropdown selector and required field option to Badge Amenities.