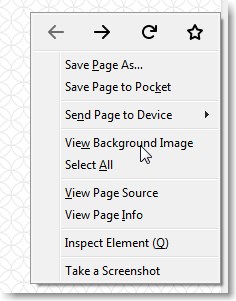 Adding some texture to your forms
Adding some color or background pattern to your forms is a great way to liven things up and make your forms more attractive. RegisterONE allows you to set the background of your forms if you give it a URL that points to an image.
One strategy for doing this is to go to your own website, right-click on the background and then view it.
You'll come up with the link to your background like this:


From here you can cut-n-paste this link right into the form background on RegisterONE by going to Forms>Form Options>Change Background. Once you do this, your RegisterONE application form backgrounds will match the rest of your website!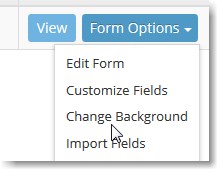 Places to find more background patterns
There are a lot of resources on the web for design patterns. One great source I found for background patterns is Toptal-Subtle Patterns. You can quickly preview how the patterns will look from the site. It's really awesome! The patterns are also royalty free, so you can use them as you wish under the stated license. I suggest finding some of these patterns you like and copying them to your own website to use for your forms.